COMMUNITY ENGAGEMENT WORKER
Recruiter

Location

Fulwood, Preston

Salary

£21,530 per annum (negotiable depending on experience)

Closes

14 Nov 2016

Sector
COMMUNITY ENGAGEMENT WORKER
Salary: £21,530 per annum (negotiable depending on experience)
Hours: 37.5 per week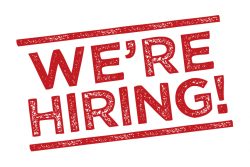 Do you consider yourself a 'people person'? Are you enthusiastic about creating positive change? Do you enjoy working with community members from diverse backgrounds?
Then this could be the perfect job for you!
Lancashire LGBT is a countywide charity dedicated to supporting lesbian, gay, bisexual and trans people in Lancashire and creating opportunities for them to be happier, healthier and well-connected.
We are currently recruiting for a Community Engagement Worker to join our existing team. The successful candidate will be responsible for the development and delivery of community-based activities aimed at improving the health and wellbeing of LGB&T people in Lancashire.
Using their exceptional interpersonal skills, the successful candidate will develop strong working relationships with LGB&T people from a wide range of backgrounds and will play an integral role in the development and delivery of a range of community initiatives and social/peer support activities for LGB&T people across Lancashire.
We are looking for somebody with good communication skills and the ability to generate innovative ideas based the identified needs of LGB&T people in Lancashire. Previous experience within a community development role is preferred but not essential – primarily, we need somebody who will bring energy and enthusiasm to this exciting and interesting role.
Due to the nature of the role, this post is subject to an Enhanced Disclosure and Barring Service Check and a full driving licence and access to a car is required.
We welcome applications from everyone irrespective of sex, sexual orientation, gender identity, ethnicity, faith and religion, disability and age.
Appointment will be based on merit alone.
Download the job description for this role – click here.
Download the person specification for this role – click here.
Download the application form for this role – click here.
For an informal chat about the role, please contact Dr. Lewis Turner (Project Manager) on 01772 717461.
CLOSING DATE: 14th November 2016 (applications received after 4:00pm will not be accepted)
INTERVIEW DATE: 28th November 2016
Similar jobs
Lancashire
£17,276 to £18,716 per annum pro-rata
RSPB

Lancaster, Lancashire
£21K-£22K per annum, depending on skills and experience.
Money for Madagascar

England, Greater Manchester, Manchester
£8 - £11.50 per hour + See Job Spec
Smart Recruit Online Ltd
More searches like this